In het Memorandum dat Jan van Krimpen in 1956 aan The Monotype Corporation Limited stuurde, beschreef hij zijn bezwaren inzake de productie van lettertypen voor de Monotype zetselgietmachine. Het 18-eenheden systeem van de zetselgietmachine legde de tekenkamer van Monotype beperkingen op. Om karakters in het systeem te kunnen plaatsen, moesten letterontwerpen worden aangepast. Naast zijn bezwaren tegen de productiewijze van Monotype-lettertypen gaf Jan van Krimpen in het Memorandum ook zijn mening over het maken van revivals.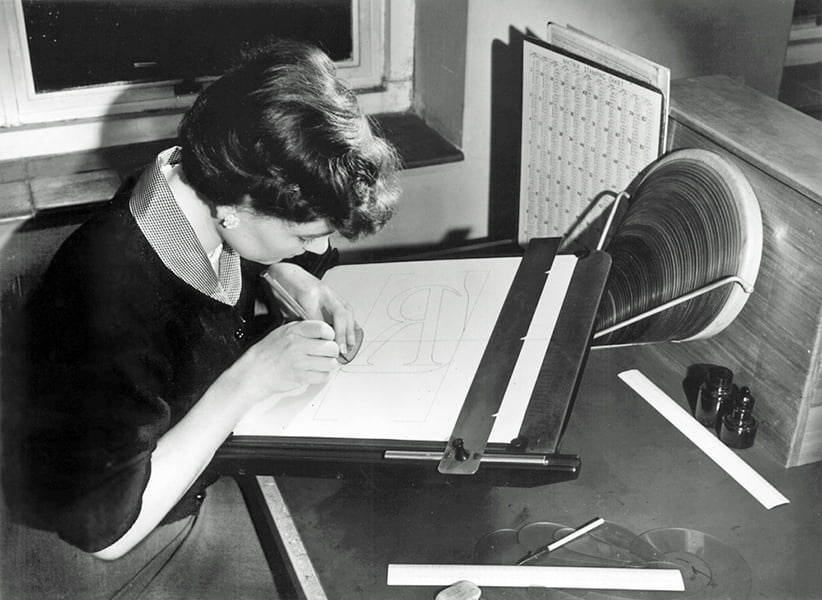 Production of working drawing at Montype's tdo



Het Memorandum van Van Krimpen staat centraal in de Monotype Recorder, New Series / Volume 9 uit 1996. Deze Recorder heeft als titel The Dutch Connection. Het Memorandum wordt ingeleid en toegelicht door Huib van Krimpen. David Saunders, die bij Monotype verantwoordelijk was voor de productie van Spectrum en daarbij samenwerkte met Jan van Krimpen, weerlegt in een artikel de in het Memorandum gegeven kritiek. In Jan van Krimpen and Bruce Rogers beschrijft Mathieu Lommen hoe deze twee beroemde boektypografen in hun ontwerpfilosofie recht tegen over elkaar stonden, al waardeerden zij ook elkaars drukletters en boeken. Verder staan in de Recorder artikelen over de ontstaansgeschiedenis van de lettertypen Haarlemmer van Jan van Krimpen en Albertina van Chris Brand en hoe hiervan recentelijk de digitale varianten bij de Dutch Type Library tot stand zijn gekomen.




Measuring the copper patern for Monotype matrix



Het bijzondere van deze Monotype Recorder is dat deze in Nederland is geproduceerd door de Dutch Type Library.
Meer informatie / Bestellen