A

rgo

Compared to dtl Argo, many sans serifs look monotonous. To understand the quintessence of Gerard Unger's typeface, the sans-serif principle must first be explained.
Elementary for a sans serif is the small difference between thick and thin, i.e., a small contrast. An average serif font, on the other hand, has a high contrast. This large difference between thick and thin in serif type is believed to increase legibility. The contrast is represented in the serifs. Serifs have the pleasant side effect of reinforcing lines; they more or less form rails. The high contrast and related serifs make serifed type a good choice for longer texts.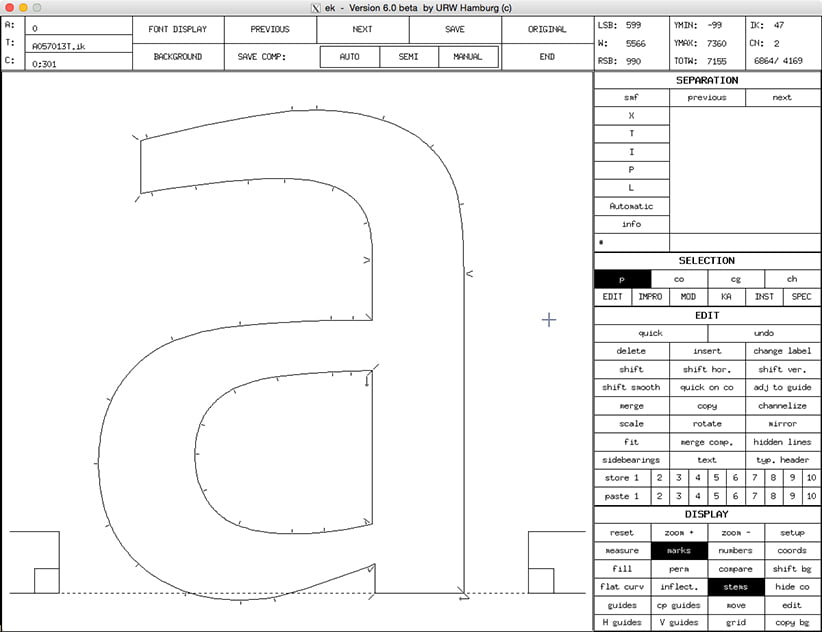 Digitization of the lower case a of dtl Argo Regular in ikarus format



As the contrast in a letter is lowered, the serifs must be adjusted accordingly. In the case of extremely low contrast, the need for serifs becomes small, as they get (more or less) the thickness of the stems. A letter with such serifs is called a slab serif or Egyptian. When these serifs are removed, a sans-serif is the result.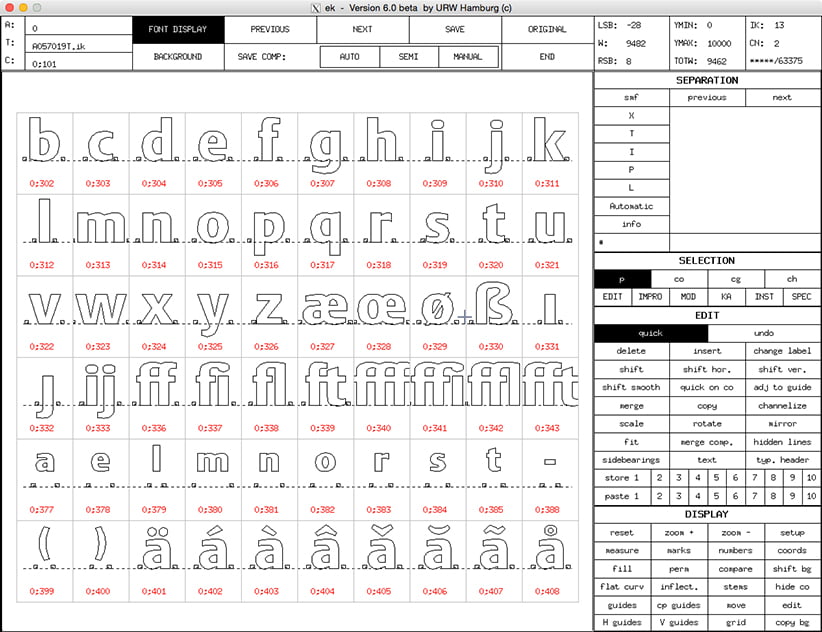 Overview of dtl Argo Black in ikarus format



Letters with the lowest possible contrast still show a difference between thick and thin. This contrast is necessary to make letters optically the same thickness, which is different from measurably the same thickness.